Safe Haven Vaults is the safest, most reliable, and most secure private vault facility in the country.  We have taken the best features from a number of facilities throughout the U.S. and combined them to create the most unique, safe, and accessible facility available.
We Specialize in combining the best and newest security measures on the market with our one of a kind benefits, including 24/7 Access, Vault Insurance, Complete Anonymity, and World-Class Security.
Under your Mattress is not the best place for your valuables, Home Safes can be Broken into and can put your family at risk, and the confiscations and regulations imposed by Banks make them not a trusted place for your valuables any longer. A natural disaster can lock banks down for weeks (or even months), and a nation-wide financial collapse similar to 1932 and 2008 will leave banks inaccessible to their customers. Safe Haven combines the best benefits and security features from Private Vaults around the World to keep you valuables safe!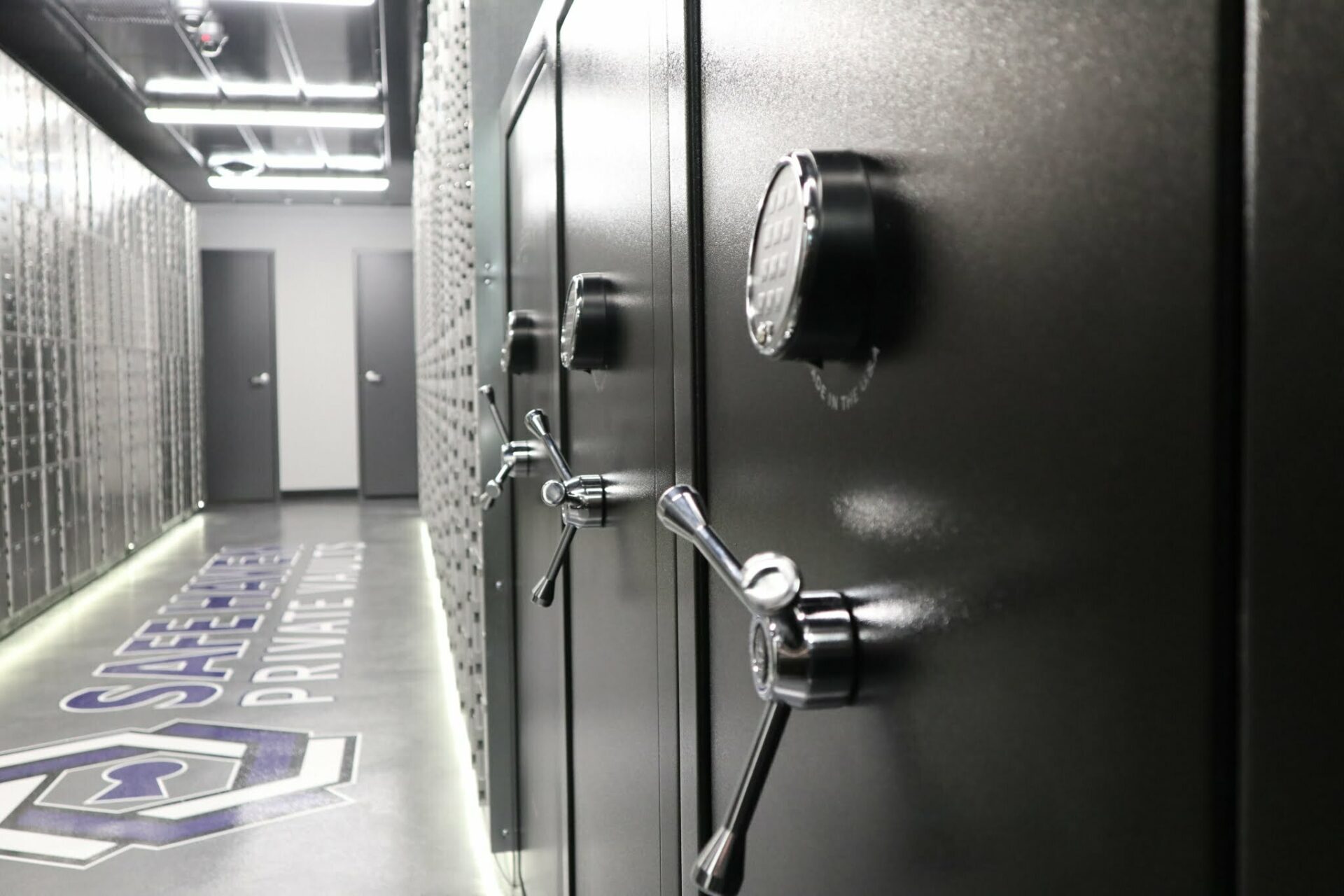 The Facility is layered with Security measures from Armed Guards, Biometric Retina Scanners, Motion Detectors, Reinforced Steel Walls, and 24-Hour Surveillance.
You can store almost anything at Safe Haven, including Firearms, Ammunition, Cash, Gold and Silver, and anything else that you want to keep safe.
Customers have Access to their Valuables 24/7, 365 Days A Year. When you store at Safe Haven, you can remain Completely Anonymous. We don't require your Name or Credit Card or any form of I.D., and you can Pay in Cash.
We make sure that your Valuables are Secure, that you have Full Access at any time, and that your Identity is kept Private. The peace of mind and convenience that we offer is one of a kind.